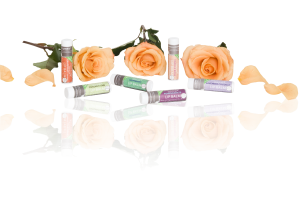 At Soothing Touch, we make it as easy as possible for you to retail products in your massage practice or spa. The best way to make retail sales is by using the products with your clients…people often hesitate to buy anything they haven't actually used! Using one of our luscious oils, or our Narayan Sore Muscle Balm or Gel during a massage, or one of our Salt or Sugar Scrubs for a spa treatment is a great way to introduce your clients to retail products. Our Vegan Lip Balms are one of our biggest sellers at Soothing Touch. Having a couple of product testers that people can smell before they buy is almost a guarantee of a sale.
Any day is a good day to retail, but holidays lend themselves especially well to sales opportunities. Soothing Touch Gift Sets are awesome gifts for Valentine's Day, Mother's Day, Christmas, birthdays and anniversaries, and just because!
Many therapists have delved into retailing before and been discouraged by the amount of product they are expected to buy in order to qualify for wholesale pricing. We have created a Wholesale/Retail program that requires a purchase of only $250 to start offering your clients great retail products that are made in the USA by a small, family-owned company, very reasonably priced, and manufactured in small batches so they are always fresh. You don't have to keep a huge inventory, and the Soothing Touch Pinterest page is full of great ideas for displaying your products, even in tiny spaces.
If you would like more information on retailing Soothing Touch, send an email to laura.allen@soothingtouch.com or give me a call at 505-820-1054, ext 124, and I'll be glad to help you on your way to a successful venture and new income stream for your practice.