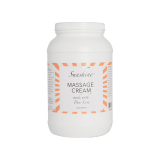 Marshall Fischer
Mar 30, 2018
You should buy this you'll be happy you did. I'm a 25-year Pro massage therapist this is hands-down the best massage cream I've ever used for the price. I literally have to pay three times more to get something that is only barely better. It does have a light scent which no one but the MOST sent sensitive will have a problem with. Though I've had many people like the lite sent.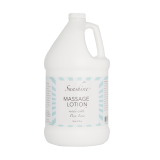 Amazon Customer
Jul 15, 2017
Found my massage medium!! I am absolutely in LOVE with this lotion. When I was in massage school we used Natural Formulations MCL ultra glide and it was a superb product, but pricey and the scent was not something I really cared for. Since graduating and getting into the massage field I have been trying different lotions to find the one I like and that works for my clients. I happened upon this brand and I am over the moon about it! I feel like it have finally found something that has a very similar glide and consistency to the natural formulation brand but doesn't cost a fortune and the smell....it is heavenly! It seriously smells like watermelon bubblegum (which is an absolute favorite). My clients have noticed a difference in their skins, less dryness and more glow. And compared to the previous brand I was using, their skin isn't experiencing and break outs or reactions to this brand! Do yourself a favor and order it! You won't be sorry!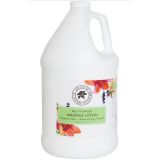 Terrylynn Sorensen
Jul 4, 2018
Great price and superb product. As a massage therapist, you are always looking for a great product that is safe and economical. I could buy something cheaper, prefer to use a greater quality product.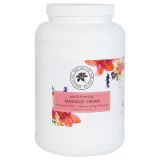 MM
Jul 17, 2018
Five Stars. It is a great product the ingredients and the smell texture all my clients love it. I am a licensed massage therapist and I normally purchase biotone or bon vital creams. I chose to try this product Bc of the reviews and price. I will be purchasing again.. every one of my clients like it thanks